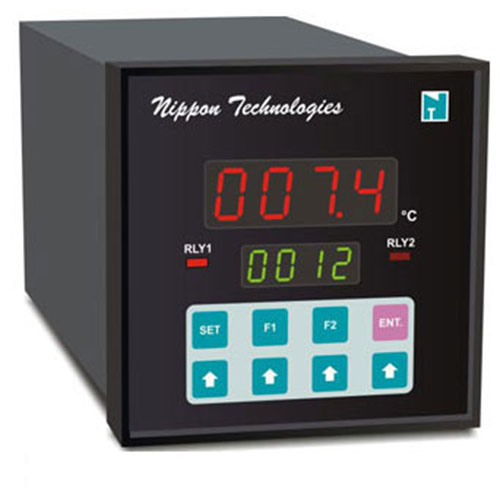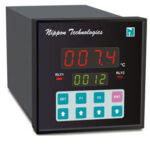 Nippon Compressor Controllers
Compressors are integral part of plants and consumes lot of electricity. Efficient process Controls saves electricity.
TEMPERATURE / TIME Based controls is the principle of operation. UN2000 is used in this method. The instrument is designed for single or double stage compressors. The antifridge and capacity control are important temperature points. Compressor is switched ON & OFF considering these points. This leads to optimum use of compressor inturn saving in electricity bill. Also DELAY TIME is introduced to avoid frequent ON/OFF. Once the compressor gets off & if temperature increases above set point it can get ON only after the DELAY TIME. The delay time is also programmable. THE TIME & TEMPERATURE MONITORING AND CONTROL LEADS TO OPTIMUM USE OF COMPRESSORS.