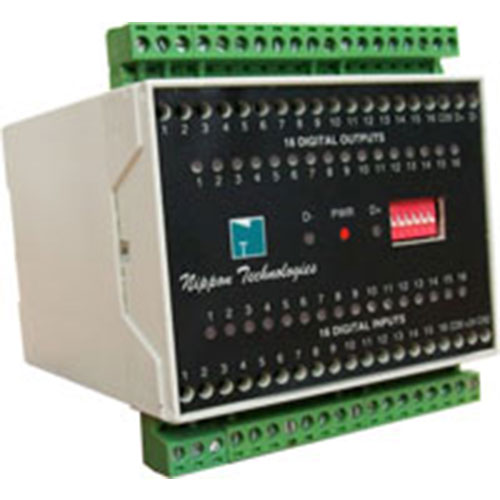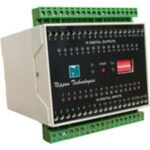 Nippon Dido16 Analog
More than 2500 successful installations
Temperature, Pressure, Hummidity, Level, PH, Rate,
Flow, Linear Signal and Digital Inputs etc…
E.R.T.L. approved
Widely accepted in Petrochemicals, Chemicals,
Pharmaceuticals, Food Industries, Furnaces,
Winding Temp, Power Plants, HVAC, Defence…
DIGITAL INPUT / OUTPUT MODULE
SPECIFICATIONS
:
16 Digital Inputs and 16 Digital Outputs.
MODBUS RTU fully compatible with (Functions 1, 6).
MODBUS FUNCTION 1 is used for reading the status of inputs.
MODBUS FUNCTION 6 is used to force the out put to either
turn on or turn off.
All inputs and outputs are optically isolated.
32 LED's for status indication of I / O.
BAUD RATE & DEVICE ID programmable Vide DIP Switches.
Can be used to expand Digital I / O's of PLC.
DIN – RAIL mounting elegant box.
QUICK CONNECT – DISCONNECT CONNECTORS.
24 VDC sturdy power supply.
Cost Effective!!