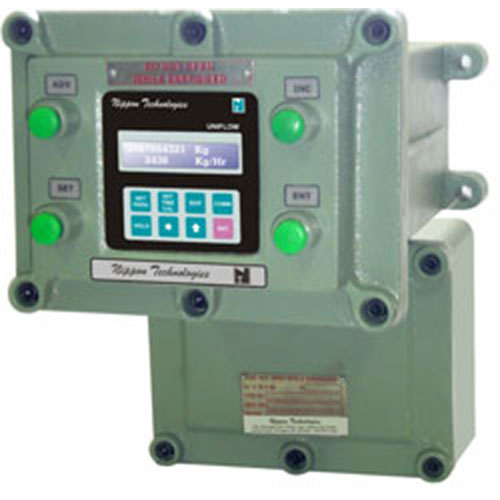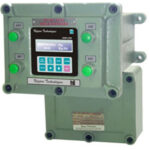 Nippon Flameproof Flow Totaliser
Suitable For Installation In Hazardous Location
For GasGroups IIA and IIB
IP-66 Protection As per IS13947(Part-1) 93
Cast AL Alloy Construction
Heat Resistant, Toughened, Clear Flat Glass
Elegant Light Grey Powder Coated
Strurdy Push Buttons for Parameter Setting
Truely Modular design
Some Principles of Flow Measurement
Differential Pressure Measurement for Flow rates
: Generally this method is used for measuring flow of gas, steam and liquids of low viscosity. An obstruction in the pipeline is generated by an element (orifice plate) creates pressure difference before and after the element. This differential pressure (pressure low) is proportional to square of the flow rate.
Electro- magnetic flow measurement
: This method is used in application where liquid is electrically conductive. E.g. water, acids, alkalis, milk, beer, pulp slurry etc. Faraday's law of induction is the principle used. Electromagnetic Force (E.M.F) is induced when conductive material passes through a magnetic field. The flowing medium is conductor and induced voltage is proportional to flow velocity.