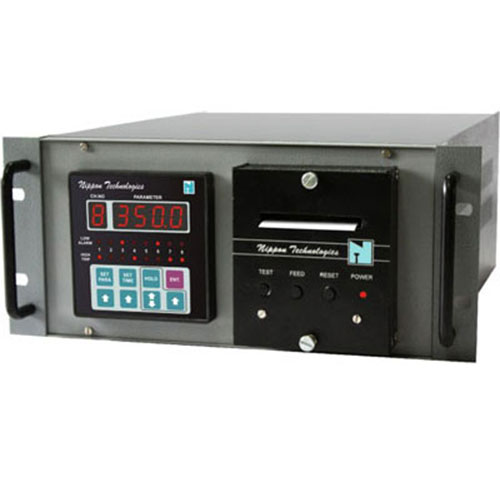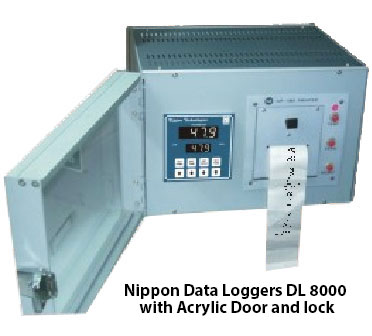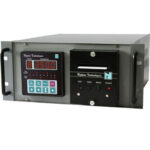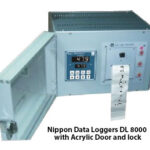 Nippon column printer Modular design 8/16 Channels
Nippon DL 8000 is state – of – art microprocessor based DATA LOGGER. The instrument is very useful where precise DATA LOGGING of process parameters is essential. It finds application in Chemical, Pharmaceutical, Food, Petrochemical, Fertilizer, Heat 'Treatment, Power, Transformer Winding, R&D departments and Laboratories…
Accepts RTD's, Thermocouples, 4 to 20 mA & other Inputs.
Excellent measuring accuracy!!
Sturdy and long life dot matrix printer.
Replaces traditional recorders.
ERTL Approved !! Widely accepted for ISO and other Equivalent certification.
Provides Permanent Record of events
Convenient Front Panel Paper Loading
Printer : 24 Column, Alphanumeric, Dot matrix..
Interface : Serial
Format : Day, Date, Time, Channel No. & Temp.
Print Interval : Programmable 1 – 99 minutes.
Print Roll : 57.5 mm width, Easy to replace.
Provides excellent hard copy.
Print Speed : 1.7 lines / sec.
No. Of Channels

4,8, 12 up to 16

Input
Accepts RTD's (Pt-1OO, Pt-50, Pt-200, Pt-1OOO etc),
Thermocouples (J, K, R, S, T), 4 -20 mA, 0 - 5 VDC etc...
Scan Rate
Programmable from 1-99 seconds.
Linearisation
Software linearised backed by instrumentation OPAMPS.
Hold / Skip
Available
Sensor Open
Indicates 'OPEN'
Display
4 - digits for temp., 2 - digits for channel no., Bright Seven Segment (0.5").
Alarms
a) Common or individual HIGH / LOW limits with 2-Relays.
b) 32 LED's for Alarm Status
Noise Immunity
a) EMI / RFI interference is suppressed by MOV's & R-L-C filters.
b) "WATCH DOG" guards CPU during power transients.
Real Time Clock
Non Volatile Time keeping RAM ensures correct Clock.
Data Security
By NVRAM, ensures data retention for 10 years.
Supply
230 VAC ±10%, 50 Hz.
Box Size
a) Modular design in 5U size rack, powder coated aluminium enclosure.
b) Also available Scanner (96H X 192w) & printer (144H X 144W) separately with D - connection.